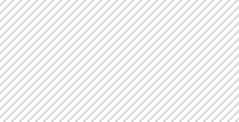 WordPress has emerged as one of the most prominent and widely-used content management systems (CMS) worldwide. Its immense popularity can be attributed to the flexibility and extensibility it offers through its open-source platform. The platform provides businesses and individuals with the opportunity to develop unique, tailored solutions that meet their specific needs, thereby contributing to the widespread adoption of WordPress.
Custom WordPress development involves creating a bespoke website or application either from scratch or by extending and customizing an existing WordPress installation. The process often entails designing and developing custom themes and plugins, integrating third-party APIs, and implementing unique features and functionalities. The outcome is a website or application that aligns perfectly with the client's goals and requirements, providing them with a unique digital presence that reflects their brand identity. There are several advantages of custom WordPress development. One of the primary benefits is that it enables businesses to stand out in a crowded online marketplace by creating a distinctive digital presence that resonates with their target audience. Furthermore, custom WordPress development can enhance website performance, speed, and security by optimizing code and streamlining functionality. This can lead to increased user engagement, higher search engine rankings, and improved conversion rates.
Custom WordPress development caters to a wide range of business requirements, from small businesses seeking to establish an online presence to e-commerce sites in need of customized functionality, and even complex web applications requiring specialized development teams. With its flexibility, scalability, and security, WordPress continues to be a popular choice for businesses and individuals looking to create a powerful online presence.
The success of WordPress can be attributed to its open-source platform, which provides users with a vast array of customizable options. Custom WordPress development enables businesses and individuals to create bespoke websites and applications that meet their specific requirements, enhancing their online presence, user engagement, search engine rankings, and conversion rates. As such, WordPress remains a top choice for those seeking to establish a powerful online presence.